Whether you are an engineering or a high school student, this question has definitely knocked your thoughts once that, is engineering really worth spending 4 years into it? Here we will analyse this question from different perspectives and the ground reality…
We will talk about both the situation, mindset of individuals before getting into colleges and after getting into colleges and how it is related to quality of Engineers in India.
JANTA PERSPECTIVE (WHAT COMMON PEOPLE THINK)
BEFORE STUDENTS GET INTO COLLEGES
Let's walk through the mentality of the common people. If we consider an average middle-class family where the whole family is dependent over the income of the parents, which in most of the time is from some service-based jobs. The children from the very beginning have seen them indulging in 9 to 5 job. All that matters to the parents is stability whether it is financial or social or anything else.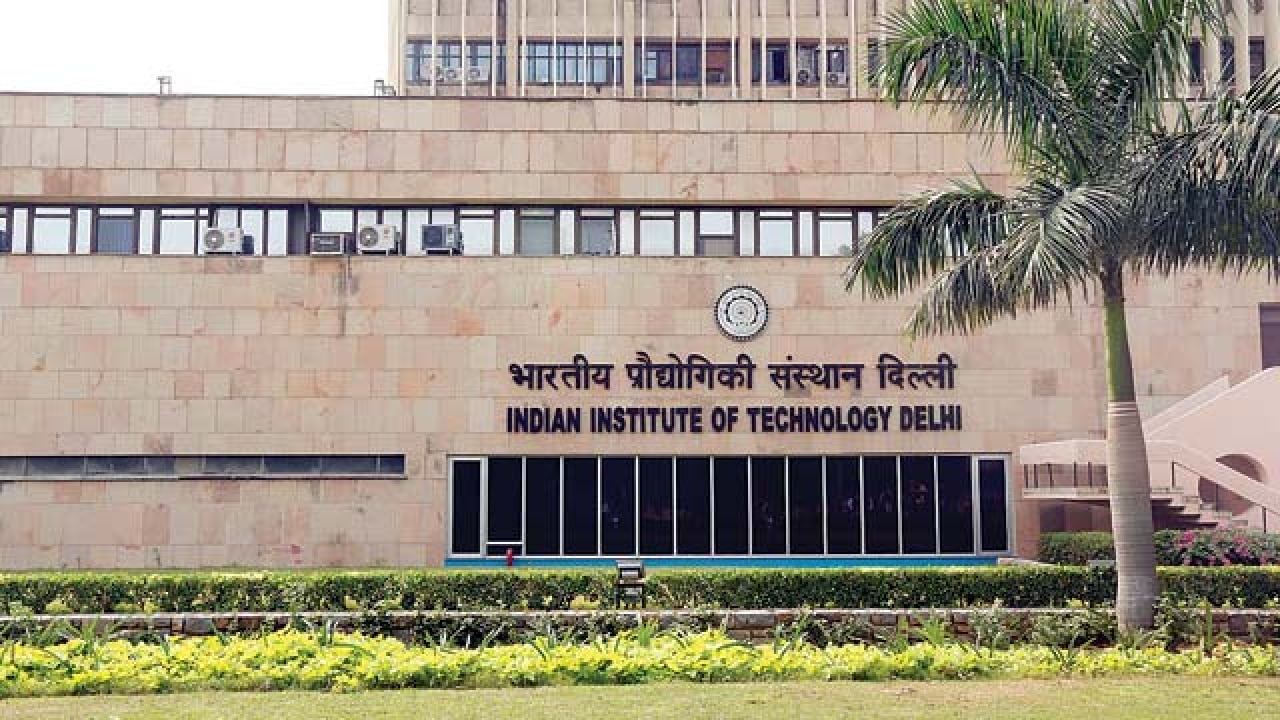 They just want their children's to be financially stable and a well-paying job after graduation and the safest option they see is either Medical or Engineering.
They hardly care about the present situation of Engineering in India and what are the scope of the same in the future. Thanks to the reputed institutes like IITs, NITs, and other Tier-1 colleges which have maintained their legacy for a long time. They have constantly placed their students to some of the top positions in the global market. There is no doubt that if they can make to these colleges then life would be much easier than those who can't make into it.
AFTER STUDENT'S GET INTO COLLEGES
If their children's get into a decent Tier-1 college, then they are more than happy with it. There is not much confusion and restlessness among them.
Now consider the situation of most of the students who are not getting into these colleges. The atmosphere near them are like a torture for them. The taunts from all around the surroundings are bound to happen. People's starts judging them based on their performance in some random competitive examination. They don't even know how much sacrifices and dedication is required to perform. As far as their parents are concerned, they understand the situation in most of the cases but the trust that they have on their ward starts to fade and they don't expect something big from them in future.
STUDENT'S PERSPECTIVE
BEFORE GETTING INTO COLLEGES
Now-a-days, they start to prepare for the exams from as low as 5th grades. In most of the cases, after 10th grade, they prepare for the exams away from their home. Most of them can't handle the responsibility and end up screwing their exams. There is not much to say about their thinking before the exams. They just had one goal in life, to get into a decent college. That's it. Whether they had some hobbies or any hidden talent, they just devote their 2 to 4 years in preparation for the exams.
AFTER GETTING INTO COLLEGES
Now comes the situation after the exams and moving onto colleges. In the same fashion, some of them managed to land up in decent colleges but majority of them fails to do so.
Now comes the main problem, if they had introspected some day that why I want to do Engineering then things would be much easier for them. They can make themselves understand that, "I can be a better engineer from some other colleges also. There are a bunch of opportunities to come in future. This is not the end."
But the sad reality is, they had never asked the questions with themselves. It's not their fault. How can you expect a 10th grade student to identify his/her passion? People's spent their majority of life in identifying the same but many of them can't.
In addition to that, the pressure of family, neighbour just sink their confidence to zero. They started to doubt their capabilities.
When I had encountered one of them, then this is the thought of him about their parents…
One thing I don't like about them is this thought that they don't understand that-
"Failures are the prerequisite of success."
Last year was one of the worst years of one life but I am trying my best to make it one of the best by learning from the mistakes.
I have been preparing for three years for JEE in Kota. But I could not make to any decent college though. You know how much one has to spent to study in kota constantly for three years. God knows what is the intensity of regret and disappointment running inside me after that tragedy.
I know there are many mistakes which I had done and I am trying very hard to compensate for that. But for that I need to have the support of my parents.
I expect them to support me to bring back my confidence.
Here are some differences I noticed before and after my results-
Before the results, they used to ask about my progress, my planning related to the exams but after coming to college they show no interest in my studies.
If I want to study and the T.V was on then it was switched off right there but now I am told to either do my work later or go to other room (We are middle class family and live in rented flat of just 2 rooms).
If any scientific topic came into discussion, then they listen to me what I am trying to explain. Now they just taunt me that- why do we listen. Are you an IITian?
I am in my first year so sometimes I have to refer to previous books of class 11th or 12th. Then they say that If you have completed it within time then you may not have to refer that.
Sometimes they just discuss among themselves that how about keeping himself in some security agency of 8 hr shift (They might be joking among themselves but it hits me hard, very hard).
Now I don't have the guts to say that I want to give this competitive examination.
It's been almost a year and still I am being taunted for the same.
I have decided that now my work will answer on behalf of myself.
P.S.- That doesn't mean I am disrespecting my parents. I have seen their sacrifices which they have taken for me and If I can't handle these, then probably I will never get success.
After reading this, there is nothing to tell about the mentality of them after the exams.
GROUND REALITY
If we take into account the number of students that appears for the JEE MAINS exam then on an average more than 10 lakhs students apply for this test and only 2.25 lakhs on an average qualify for the JEE ADVANCED paper.
Total seats in IITs- ~13000
Total seats in NITs- ~22000
To summarize the total seats in these top colleges including BITS pillani, BIT meshra, NSIT Delhi, DTU, and many more, let's consider 50,000 seats which are way more than reality. What about the rest students who can't make into these colleges?
Practically it's not everyone's cup of tea to excel in these exams. You have to make yourself determined, firm and resolute to keep yourself motivated and be consistent. Many of them prepares for the entrance exams outside their hometown. Some of them had actually left their home for the first time. It is not right to expect this level of dedication and sense of responsibility just after the 10th level grade. Parents have to understand this.
Now many of the institutes see this opportunity as their business ideas. Lakhs of students who don't have enough choices for good colleges compel to take admissions in these colleges. They promised the students to provide same class of infrastructure, academics, etc but the reality is they are not close to it in any sense.
In the end, Quality gets compromised
EMPLOYMENT PERSPECTIVE
According to various reports and surveys, nearly more than 70% of engineers in India are either not employed or doing jobs in non-engineering fields.
The increasing demand for IT sector jobs increases the demand for Computer science and related jobs to such an extent that every two out of three students want to establish their carrier in this field.
Where does the problem rise?
It has all started with the false mindset of people out there in society which we have discussed above. They think that Engineering is the safest option for financial stability but they are nowhere close to the reality.
Murdering the imaginations and creativity of students right from the middle school. They are compelled to drop their hobbies and talent for math and science. It's not their choice.
Tons of Engineering colleges flooded all over the country resulting in poor quality of education and thus triggering the unemployment rate here.
Lack of proper curriculum for various branches of Engineering in India. All the colleges (except some premier institutes) just force the students to study for marks. There is a lot of fallacy in the system but no one cares.
Lack of awareness and maturity among students in colleges. Most of them do it for the sake of their parents. No motivation at all. It is sad to state that some of them even after graduating don't have the basic communication skills and knowledge of basic Mathematics at all.
There is one more reason for unemployment that is somewhat disguised in nature.
In most of the Tier-2 and Tier-3 colleges in India (mostly engineering), due to poor ratio of girls as compared to boys, they are given much more attention than required.
I'll never understand WHY??
We all know number of girls as compared to boys are pretty much less as compared to boys in our colleges. Boys just roam around them spoiling their time for no reasons. You are in general 18+ when you are starting your graduation. Show some maturity.
There are innumerable cases in which college relationships don't last long and perhaps no one want it. Then what is the reason to promote these types of practices.
This is the "disguised reason" why our Engineering culture is spoiling day by day and thus triggering the Unemployment stats in India due to poor quality of engineers.
College standards are decreasing day by day but we can make ourselves capable even without colleges (Tier-3 colleges).
CONCLUSION-
This is not true that Engineering is losing its scope in India. There is always a demand of genuine and skilled Engineers in India. Engineering is applied in every field.
We have to find solutions for the problems stated above. We know the solutions as well but implementation is the key for transformation.
"Any idiot can build a bridge that stands, but it takes an engineer to build a bridge that barely stands."
– Unknown
IMAGE SOURCES-
https://www.swinburne.edu.au/cwis/php_pages/webapps/marketing/promotiles-v3/assets/img/engineering.jpg
https://cdn.dnaindia.com/sites/default/files/styles/full/public/2017/01/13/538040-iitdelhi-011217.jpg
https://previews.123rf.com/images/william87/william871201/william87120100216/12069777-young-couple-at-college.jpg
JEE MAIN DATA IMAGE SOURCE
https://images.shiksha.com/mediadata/images/articles/1578645220phpWhYb4D.jpeg